March 29, 2014
What prompts us to see music in the everyday noise that surrounds us? In this second solo exhibition with Damien Minton Gallery, Sydney artist Connie Anthes looks for meaning in the mundane. This new collection of uncanny paintings and objects explores the phenomenon of pareidolia, or the unprompted seeing of faces and bodies in inanimate objects.
View a selection of works from ORNAMENTAL NOISE: http://damienmintongallery.com.au/artists/connie-anthes
*  *  *  *  *  *  *  *
CONNIE ANTHES
ORNAMENTAL NOISE
Paintings and Objects
1-12 April 2014
Opening drinks: Tuesday, 1 April 6-8pm
Damien Minton Gallery
Open Wednesday to Saturday 11am – 6pm
583 Elizabeth Street, Redfern NSW 2016
Phone 02 9699 7551 Email art@damienmintongallery.com.au
www.damienmintongallery.com.au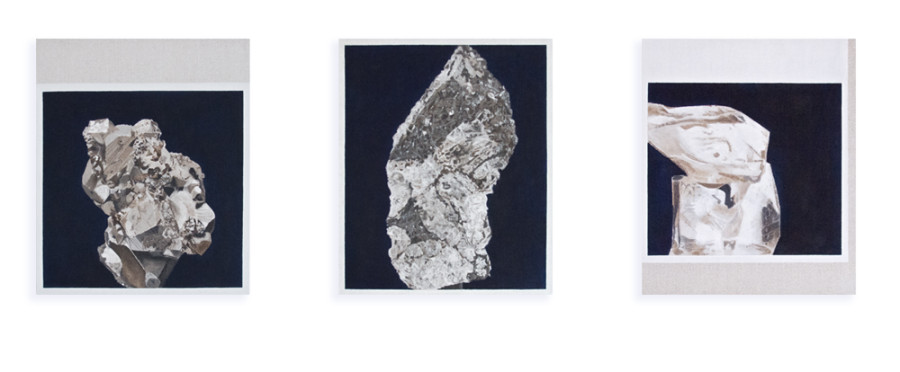 OTHER UPCOMING PROJECTS:
*  3-30 April (opening Thursday 3 April 6pm). On The Ground: A Survey of Contemporary Painting from the Sydney ARI scene. Curated by Alex Wisser. Featuring: Melanie E Khava, Justin Cooper, Gilbert Grace, Kate McKay, Anthony Bartok, Connie Anthes, Blak Douglas, Abbas Makrab, Fleur McDonald, Georgina Pollard, Lisa Kotoulas. Firestation Arts Centre, 116 Darling Street, Dubbo NSW.
* 13 April (one day only: opening 2-5pm). The Survey Show. Featuring: Ben Denham, Connie Anthes, Georgie Pollard, Genevieve Carroll, Sarah Breen Lovett, Kathryn Ryan, Emma Wise, Linden Braye, Mr and Mrs Brown, Bettina Bruder, India Zegan, Alan Schacher, Margaret Roberts, Dave Standfield. Clandulla State Gallery, Clandulla State Forest NSW.
* 18- 28 June (opening Wednesday 18 June, 6-8pm). New Work (a collaboration between Connie Anthes & Justin Cooper). ARCHIVE_, 5 Eliza Street,
Newtown, NSW 2042.
++++++++++++++++++++++++++++++++++++++++++++++++++