December 14, 2012
Bathurst Regional Art Gallery has launched an exhibition of recent acquisitions that explore the work of recent Hill End artists in residence.
14 December 2012 – 7 February 2013
Jean Bellette Gallery
High Street, Hill End
Open 930am – 430pm Monday – Sunday (closed for lunch 1230 – 130pm)
A Month in The Country: Seven Hill End Residencies
by Richard Perram, Director of Bathurst Regional Art Gallery
feat. Connie Anthes, Susan Baird, Dagmar Cryulla, Beth & Owen Norling, Amanda Penrose Hart, Julie Ryder and Liz Walker.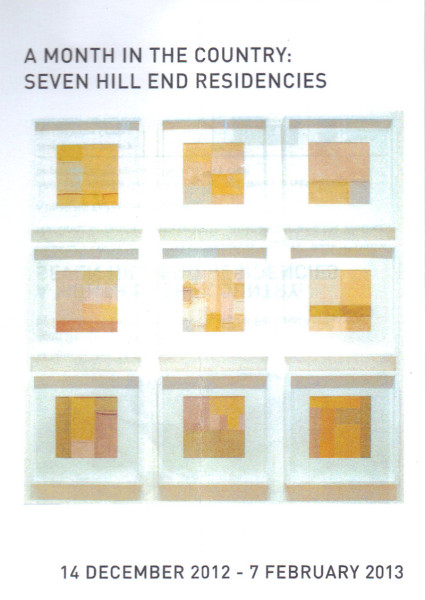 ++++++++++++++++++++++++++++++++++++++++++++++++++